With a masters in political science and a law degree from Southern University, Derrick Cavazos was planning to become a criminal defense lawyer. But when Hurricane Laura pummeled his hometown of Lake Charles last year, he put those plans on hold to help his mom.
He started removing downed trees on her property, and before long he was carting his chainsaw all over town, offering his services to the countless neighbors and friends facing massive storm damage.
After a few months, he had launched a landscaping business. His latest plan was to leave the business to his godson and start his legal career back in Baton Rouge, his mom said.
Those plans came crashing down when Cavazos, 35, was shot and killed during a home invasion overnight Saturday on Ashby Avenue, a residential street near South Flannery Road. He exchanged gunfire with the suspect but ultimately died on the scene, according to Baton Rouge police. 
His death came amid a persistent spike in homicides across East Baton Rouge Parish, where 50 lives were lost to violence during the first four months of 2021 — an unprecedented murder rate that threatens to outpace even the record-breaking carnage of 2020.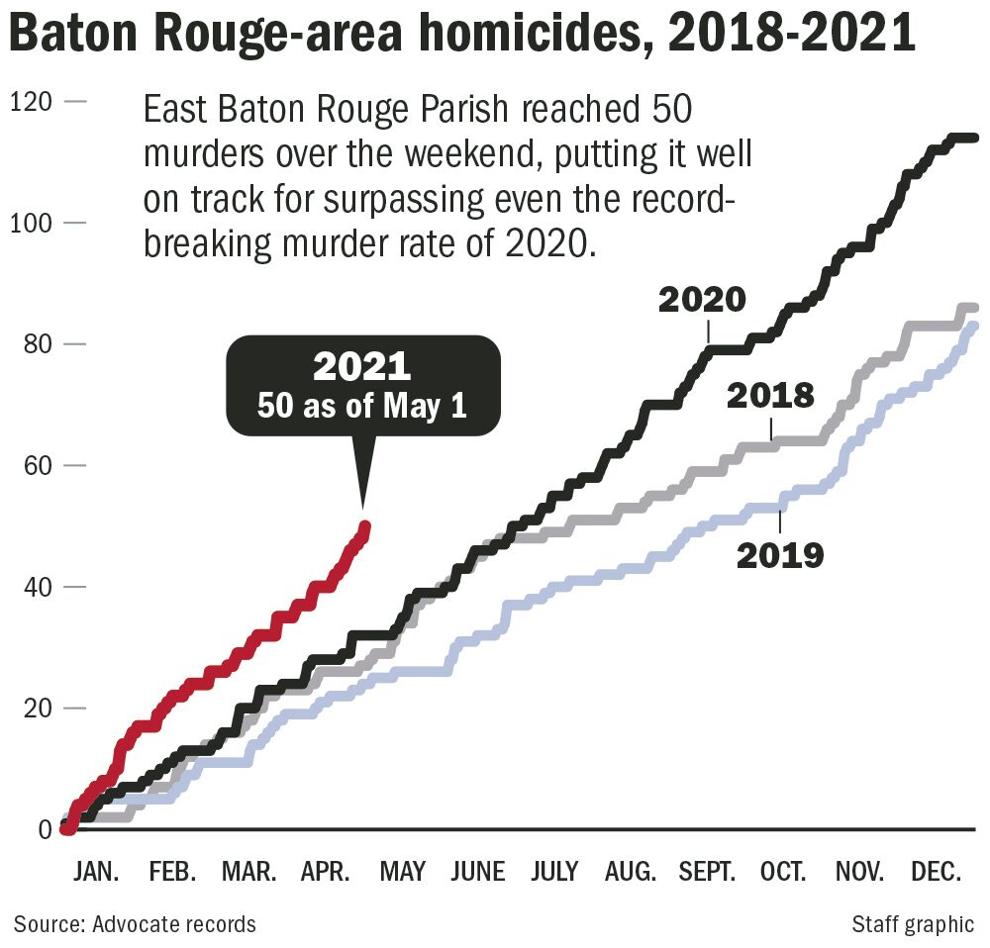 The accused burglar, Terrius Brown, also received gunshot wounds and was hospitalized for treatment. He is expected to survive and will be booked into jail upon release from the hospital, police said. 
Officials have provided few details about the crime, which occurred around 3:45 a.m. Saturday. A police spokesman said detectives do not believe the house was randomly targeted, though the investigation is ongoing and evidence is still being collected.
Officials declined to comment on whether Cavazos and Brown knew each other before the shooting. Brown, 28, has a listed address about half a mile from where the shooting occurred. 
Cavazos left behind a wife and young daughter. He left behind a mother who finds herself struggling to even imagine a future without her only child and best friend. 
When reached by phone Monday afternoon, Gwen Cavazos Ringo said the world lost a beautiful soul. She asked for prayers, sobbing quietly while recounting the past few days. 
After police notified her about the shooting, Ringo said she kept trying to call her son, hoping there was some mistake and imagining his voice answering the phone as usual. Even when he was busy with school and his family, she said the two would talk sometimes a dozen times a day, discussing everything from his studies and classes to his daughter, now 2 years old, whom he cherished.
"I don't know how I'm gonna survive from here," Ringo said, her voice breaking. "Something has to be done about the crime in Baton Rouge. People are living like the Wild West."
She had been worried about the violence since her son moved there for college, Ringo said. Then came the Saturday call confirming her worst fear.


Read More: He was a lawyer, father and teacher. His future was cut short by Baton Rouge's