21 December, 2022 | Asawari Jindal
Union Minister Mansukh Mandaviya hit out at RaGa's Bharat Jodo Yatra in Rajasthan over the lack of Covid-19 protocols during the Yatras, after receiving objection for his previous letter.
Union Minister Mansukh Mandaviya on Wednesday hit out at Congress MP Rahul Gandhi during his Bharat Jodo Yatra in Rajasthan, via a letter, asking him to either follow strict COVID-19 protocols or suspend the Bharat Jodo Yatra entirely, in the interest of the country. A similar letter was written to the Rajasthan Chief Minister Ashok Gehlot, insinuating the same.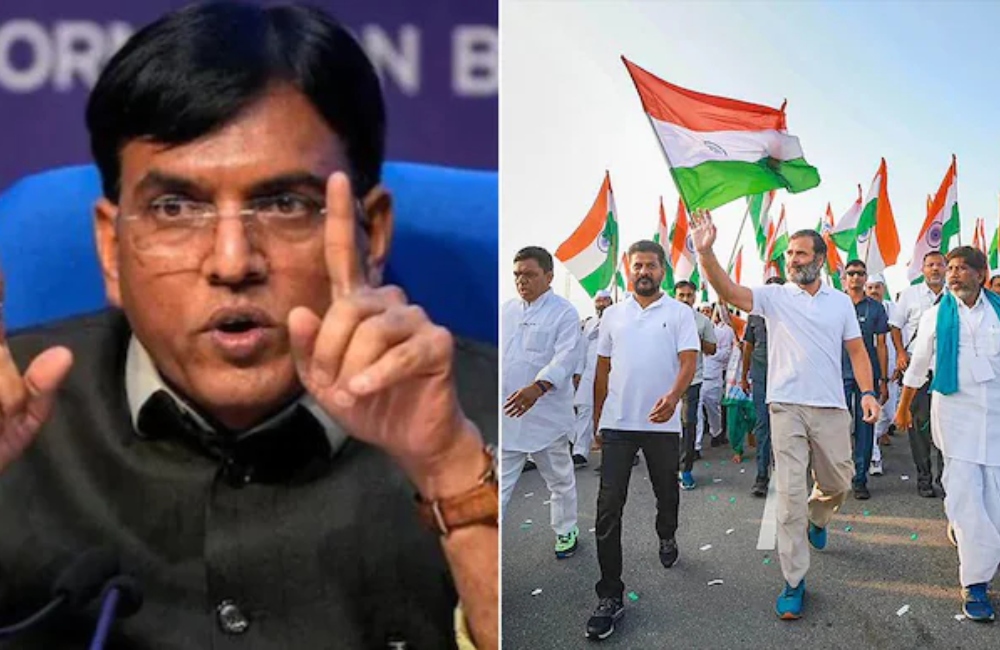 In the letter, Mandaviya also emphasized on the compulsory usage of masks and sanitizers during the Yatra. According to the health ministry, only vaccinated persons should be involved in the march. 
In response to the letter, Congress MP Chidambaram slammed the Centre for targeting the party as no such restrictions had been imposed on any other public gatherings. primarily hinting at oppositions holding multiple rallies during the Assembly Elections. 'If someone thinks that how can a small person question special people, what can I say about their mindset?,' Mandaviya stated in relation to the objection put forth by Congress. 
He further said, 'It's my duty to ensure that COVID-19 doesn't spread in the country. Three Rajasthan MPs have written to me expressing how a number of Yatra participants have been detected Covid positive', while justifying his letter. 
Sources suggest that Rahul Gandhi has continued with his Bharat Jodo Yatra and has maintained silence in regards to Mansukh Mandaviya's letter.