28 December, 2022 | Pravina Srivastava
Over 1,100 tribal farmers in Dahanu have been benefitted by the cattle donation and other development programs – jointly undertaken by the Adani Electricity and the Adani Foundation.
Virendra Patel, a farmer in Maharashtra's Konkan hamlet of Saravali, is a humble man. He finds delight in the smiles of his loved ones and strives to live up to the provider's image. Despite working day and night to ensure a bountiful crop, his earnings fell short of his family's expectations. Though his robust spirit assisted him in dispelling the idea of moving to the city, his efforts to find an extra income opportunity were unsuccessful. A local social club contacted him after learning about his financial circumstances in the hamlet. Patel's face brightened up as they promised to aid him by giving livestock for his farm, his eyes showing thankfulness to the Almighty for fulfilling his prayers.
"The cattle supplied to me as part of the tribal development programme have proven to be tremendously useful for me and my family, as I have been able to carry out many farming operations on time," Patel adds.
He continued saying "The milk generated by these cattle (cows) has also helped me earn extra revenue for my family. I'm really grateful to Adani Electricity and the Adani Foundation for allowing me to financially support my family."
Several tribal farmers in this coastal town of Dahanu in Palghar, Maharashtra, like Virendra, have been looking for reliable revenue streams in order to continue their lives. Adani Electricity, which operates the nearby Dahanu Thermal Power Plant, has continuously monitored the demands and requirements of the local farmers. It has worked tirelessly with the over the last few years.
To assist the farmers of the villages surrounding Dahanu in meeting their requirements and cultivating a synergistic connection, the Adani Foundation has introduced numerous projects centred on the development of these tribal communities, which have benefited many.
Adani Dahanu Thermal Power Station (ADTPS) has donated livestock to tribal farmers as part of the Integrated Tribal Development Program. Since its inception, the initiative has benefited the families of around 1,100 indigenous farmers and counting.
"We have always worked towards developing a good co-existence with the community and have tried towards this objective to aid as many families as possible. "Cattle gift would assist these tribals establish a sustained existence and will minimise seasonal migration," an ADTPS official said.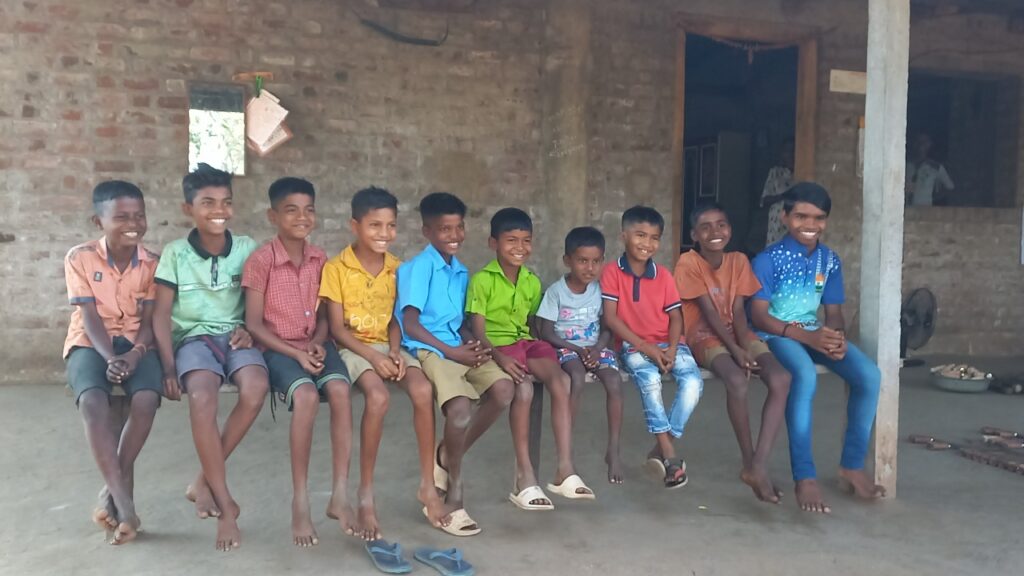 He further said "Growth with goodness – is not simply the goal statement of the group, but something we have truly believed in while embarking on every new initiative."
A total of 12 cows and 10 bullocks were donated to eight tribal farmers as part of the cattle donation programme, which will help them boost their revenue and financially support their family. These cattle will be valuable in every way, from being able to sell more milk to covering farming duties in a short period of time.
"We are pleased to see our efforts, such as the Integrated Tribal Development Project (ITDP), have a good influence on the lives of tribals in Dahanu and nearby regions," said a spokeswoman for the Adani Foundation. "This programme is one more step toward providing farmers with a more sustainable existence and reducing their seasonal migration to major towns and cities," he continues.
The Dahanu taluka has the state's greatest tribal population, and the Adani Foundation and Adani Electricity have been collaborating to enhance the living conditions of the tribal populations that have relocated here.
From assisting farmers in developing an orchard to establishing skill development centres that provide vocational guidance to the youth, these development programmes have been successful in preventing tribal farmers from migrating by providing them with full-time and sustainable employment opportunities.
The Adani Foundation has contributed to nation-building through its inclusive and sustainable development initiatives throughout the country's 2,409 villages and cities.