12 February, 2023 | Adarsh Tripathi
The head of the largest ever delegation from the United States addressed a press conference today ahead of the Aero India 2023.
The United States Chargé d'Affaires Ambassador Elizabeth Jones on Sunday said her country's delegation to Aero India-2023 is one of the biggest ever in the premier aviation exhibition's history, and gave assurances that India and the US remain crucial partners in across various spheres to ensure a free, open and resilient Indo-Pacific region where democracies can thrive.
India, according to Ambassador Jones, is the partner of choice for the United States to address various issues ranging from climate change and improving global health, to tackling cyber challenges and building sustainable supply chains for the benefit of the whole world.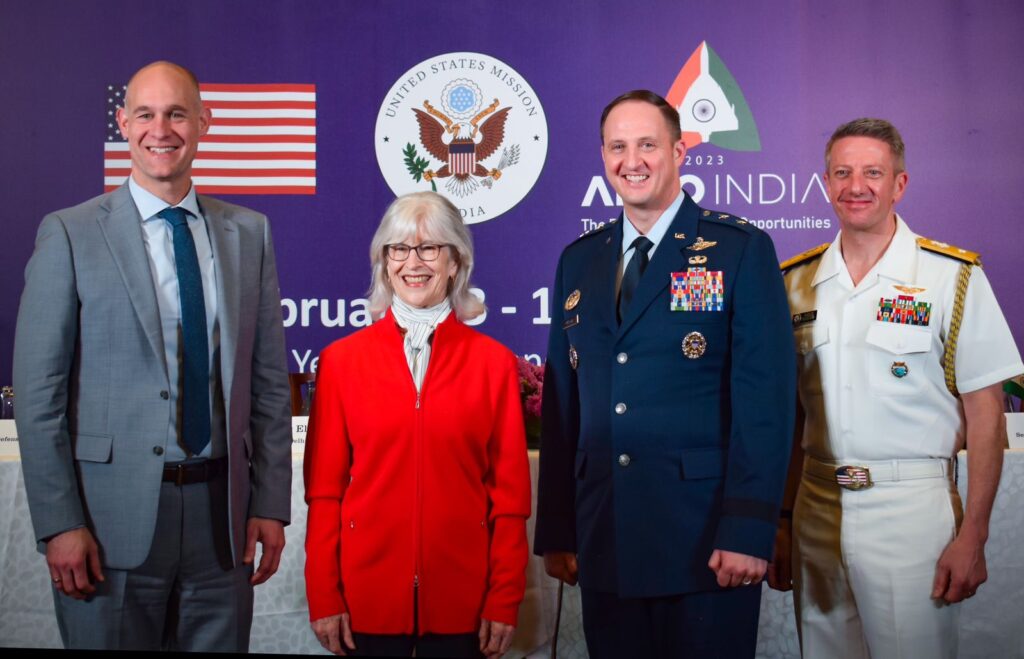 She also referred to the recent meeting between National Security Adviser Ajit Doval met his US counterpart Jake Sullivan at the White House to launch the US-India Initiative on Critical and Emerging Technologies (iCET) where they pledged to accelerate joint development and production through a bilateral defence industrial cooperation roadmap.
"It's an honor for me to be here with you today for Aero India-2023. The size of this year's US delegation to Aero India is one of the biggest ever," Jones said, addressing a press conference ahead of the aerospace exhibition at the Air Force Station in Yelahanka, Bengaluru.
The diplomat said she will open the USA Partnership Pavilion at Aero India-2023 on Monday.
Speaking on the occasion, Jedidiah P Royal, US Principal Deputy Assistant Secretary of Defense for Indo-Pacific Security Affairs, said a free and open Indo-Pacific region requires a strong and militarily capable India and the US is excited to partner with India promoting this shared vision for the future.
"The Biden-Harris administration is focused on putting maximum effort into bolstering India's military capabilities and rise as a defence industrial power," Royal said.
According to Secretary Royal, the US companies have established engineering centers and manufacturing hubs and have also invested in building research and development centers that harness India's talented scientists and engineers to advance cutting edge R&D projects.
American firms have also played a major role in supporting India's growing aerospace and defence exports, he added.
Referring to Indian export data, Royal said the US accounts for one of the largest destinations for Indian defence exports in aerospace and defence products.
Within the last five years alone, US investments in India have generated roughly a quarter of India's defense exports, he added.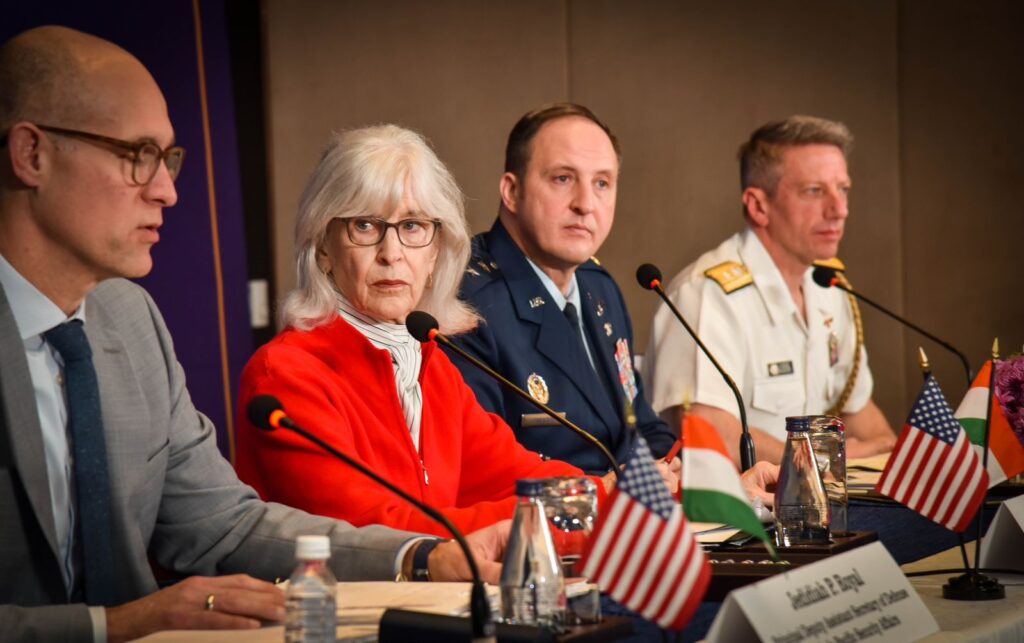 Major General Julian Cheater, Assistant Deputy Under Secretary of the US Air Force, said India has the largest C-17 military transport aircraft fleet outside the US, which was extensively used for providing critical aid and supplies as part of 'Operation Dost' for the earthquake relief efforts in Turkey and Syria.
Through the US-India Defence Technology and Trade Initiative (DTTI), the United States and India are working together on co-production and co-development of defence equipment, Major General Cheater said.
"Under DTTI, we signed the first ever UAV co-development project agreement in September of 2021. This was the largest research and development effort between our two militaries," he noted.
The US and India are also increasing emphasis on startup space cooperation, which includes sharing space situational awareness information. It will help set the conditions for a stable, secure and accessible space domain and future discussions on areas of potential space defense cooperation, the military officer said.
To a query on Russia being a strong ally of Indians, Ambassador Jones said the US has extensive interest in cooperating with the maritime democracies that formed the Indo-Pacific region. "These goals are overarching. They affect and support tens of millions, billions of people. And that's where we're concentrating our focus and concentrating our efforts," she further said.
"Certainly in terms of Russia, that's almost a separate question in terms of the unjust war that Russia has undertaken against Ukraine," Jones pointed out.
The 14th edition of India's largest aerospace and defence exhibition, Aero India, begins here on Monday with inauguration by Prime Minister Narendra Modi. The five-day event, which is held biennially, will include aerial displays by aircraft and helicopters along with a large exhibition and trade fair of aerospace and defence companies.