In this issue
Asia's Web3 crown: Ready, set, fight
US debt ceiling: Win or loss for crypto?
Metaverse in China: Red carpet
---
1. Heat is on
With wind in their sails, multiple Asian economies are racing to become the leader of the emerging Web 3.0 industry as an unfavorable regulatory environment in the U.S. drives its crypto firms to seek better opportunities elsewhere.
"Hong Kong will more than likely become not just Asia's crypto hub, but the de-facto crypto hub globally," Vincent Chok, chief executive officer of Hong Kong-based consultancy First Digital Trust, told Forkast. "The U.S. is in a holding pattern with its regulation paralysis, and Dubai has ambitions to become a crypto hub, but in terms of innovation, Hong Kong still leads." 
Hong Kong recently piloted its retail central bank digital currency (CBDC), the e-HKD, as part of the city's bid to reclaim its status as a global digital assets hub. Along with payment giants Visa and Mastercard, U.S.-based blockchain payment platform Ripple Labs is also participating in the e-HKD pilot, even as the company is embroiled in litigation against U.S. regulators over alleged securities law violations.
Hong Kong's path to a global Web3 hub is not without challengers. Singapore, Japan and South Korea are also intensifying their quest to grow their digital asset economy and have been rolling out crypto-friendly regulations to attract investment and companies.
"Hong Kong could be facing strong competition from Japan and South Korea, both of which have advanced regulation for cryptocurrencies. In this regard, Hong Kong could stand as a newcomer and could be obliged to put up some additional efforts to level the playing field," Denys Peleshok, head of Asia at London-based financial trading firm CPT Markets, wrote to Forkast. "Both countries could provide a larger talent pool that crypto firms could need to develop more rapidly."
An April 2023 Statista market report predicts that revenue in the digital assets market will grow at an annual rate of 16.15% to exceed US$102 billion by 2027, with almost a billion users.
Despite the consensus on the potential of Web3 technologies, Asian economies are taking different approaches to digital assets. "Cryptocurrencies and crypto exchanges are just one part of the entire digital asset ecosystem," the Monetary Authority of Singapore told Forkast last month in an email. MAS is aiming to encourage innovation in blockchain technology and tokenization while keeping cryptocurrency speculations at bay.
In the United States, crypto firms are lamenting the lack of regulatory clarity and increasingly aggressive enforcement actions. Crypto exchanges including Kraken, Bittrex and Coinbase have recently been targeted by the U.S. Securities and Exchanges Commission for alleged violation of securities laws, while the SEC and the Commodity Futures Trading Commission continue to disagree over whether cryptocurrencies are securities or commodities.
"We have seen U.S. regulatory agencies aggressively handling their relationships with crypto firms, even going as far as outright suing them," Peleshok said. "The initiatives taken by Hong Kong could help nurture a stronger local crypto industry and help attract firms from other countries and from China in particular."
---
2. Cliff's edge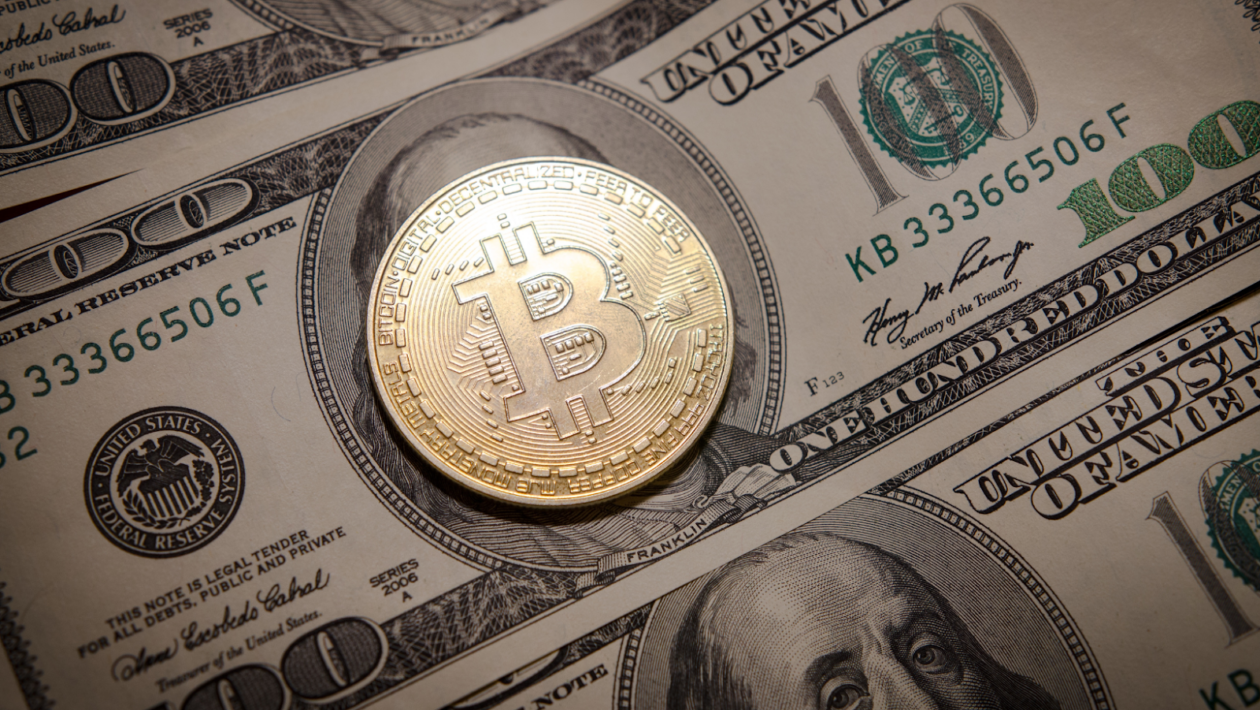 U.S. President Joe Biden said on Sunday he would not accept a debt deal that favors "wealthy crypto traders," as the U.S. government's protracted debt ceiling negotiations extended into the digital assets sector.
Last week, the White House presented a flurry of deficit-reducing proposals to persuade the Republican congressional leadership to raise the government's debt ceiling, which Republicans rejected, including a plan to close a tax loophole related to cryptocurrencies, according to a Washington Post report that cited unnamed sources. 
At a press conference Sunday in Hiroshima, Japan, President Biden said he was "not going to agree to a deal that protects wealthy tax cheats and crypto traders while putting food assistance at risk" for nearly 1 million Americans.
In the United States, there is currently a loophole in the tax code that allows investors to claim a tax deduction on losses from cryptocurrency sales even if they then immediately repurchase the same tokens, because the Internal Revenue Service does not classify digital assets as securities. In contrast, the U.S. tax code prohibits investors from deducting losses if they sell and repurchase the same stocks or bonds within 30 days.
The loophole has attracted the attention of Biden's administration, which in March proposed eliminating the tax-deductible losses related to wash-trading of cryptocurrencies and to introduce a 30% crypto mining tax.
The back-and-forth between the White House and the Congress adds uncertainty to the U.S. government's debt crisis. U.S. Treasury Secretary Janet Yellen reiterated in a letter on Monday that early June is the hard deadline for the federal government to raise the debt ceiling or risk defaulting on its obligations.
Though Biden and Republican House Speaker Kevin McCarthy have not yet reached a deal to raise the debt ceiling, negotiations appear to be making headway. McCarthy tweeted on Monday that he and Biden "had a productive meeting in our negotiation to responsibly raise the debt limit," and that "there is a path for" the President "to avoid defaulting on the debt." Both stressed on Monday that a default is "off the table."
The impact of the U.S. debt issue on crypto markets remains unclear. "Continued concerns around the debt ceiling in the U.S. could create an opportunity for cryptocurrencies and Bitcoin in particular as the largest asset in this space," Denys Peleshok, head of Asia at CPT Markets, told Forkast, adding that market worries about a potential default could push investors to seek safe haven in cryptocurrencies.
But a U.S. default also has the potential to exacerbate the general bearish sentiment across markets, including crypto, and dampen investor enthusiasm. According to analyses by the Congressional Budget Office and the U.S. Department of the Treasury published this month, a U.S. default could lead to 8.3 million job losses in the third quarter of 2023 and a 6.3% decline in gross domestic product. 
The seven-day moving average of daily transaction volumes on major crypto exchanges has declined since late April and dropped to US$12.47 billion on May 21, over 85% lower than the start of the month, according to data cryptocurrency data tracker Coin360. Daily volumes have since risen to US$26.9 billion by Thursday evening Hong Kong time.
---
3. Sweeten the deal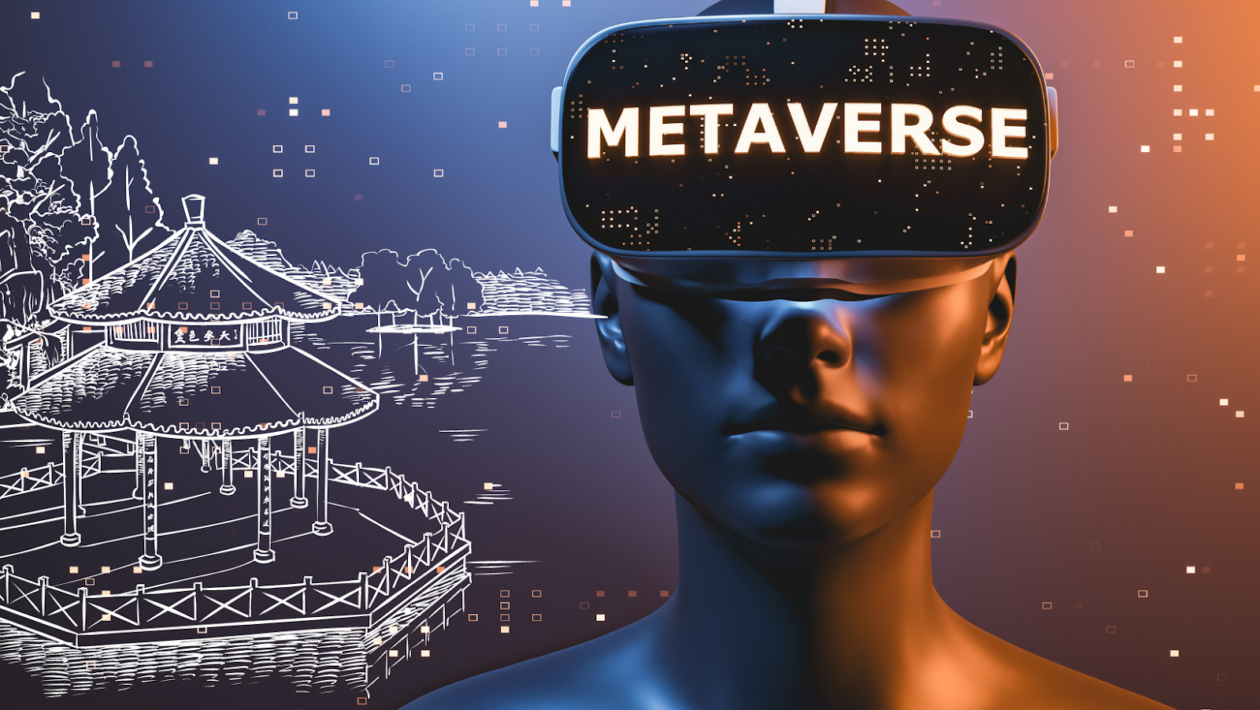 As China's Zhejiang Province eyes constructing a 200-billion-yuan (US$28 billion) metaverse industry by the end of 2025, one of the province's districts is rolling out policies to attract local metaverse companies and sweetening the deal with financial support.
Hangzhou city's Shangcheng District will offer financial support to metaverse-related firms, which includes companies developing technologies like blockchain, artificial intelligence, virtual reality terminals and high-performance computer chips.
Metaverse firms in the district are eligible for cash benefits in areas such as research funding to rent. For example, a certified metaverse startup can receive a maximum of 15 million yuan (US$2.14 million) in venture capital from the government while a metaverse company with annual revenue exceeding 10 million yuan may be eligible for an annual research subsidy of up to 3 million yuan (US$427,000), according to the district government.
Shangcheng District is also building the province's first metaverse industrial complex, which has signed contracts with at least 20 metaverse-related companies, and will start operations in the first half of 2023, according to a government report in February.
The adoption of the metaverse for immersive entertainment and education, smart transportation and digital assets could result in the development of "killer apps" in the metaverse industry, said Bao Hu-jun, a computer science professor at Zhejiang University, at a recent metaverse summit in the district.
The district is dangling carrots as Zhejiang Province seeks to become a metaverse hub. In December 2022, the Zhejiang provincial government published its plan for metaverse development, aiming to establish 10 leading metaverse companies in the country and achieve an annual revenue of 200 billion yuan in the city's metaverse industry by the end of 2025.
Hong Kong lawmaker Johnny Ng, who attended the metaverse summit, hopes to see more collaboration between Hong Kong and Hangzhou in Web3, according to a Facebook post on his page Sunday. Ng is a member of Hong Kong's Legislative Council and China's advisory body, the Chinese People's Political Consultative Conference.
Several other Chinese provinces and cities have also jumped on the metaverse development bandwagon. Shanghai released its metaverse plan as early as July 2022, aiming to build a 350 billion yuan metaverse industry by the end of 2025. Earlier this year, the city unveiled its first batch of 20 metaverse use cases, including virtual hospitals and metaverse replicas of the city's historic architecture.
Web3 technology is also drawing the attention of Chinese lawmakers. On May 12, China's Fuzhou city revealed initiatives to attract investment by blockchain-related companies, including rent subsidies and cash awards, shortly after China established a national research center for blockchain technology in Beijing.