He wasn't there. But Gary Gensler still took center stage at the Token 2049 crypto conference in Singapore Wednesday and Thursday. 
The head of the U.S. Securities and Exchange Commission (SEC) has emerged as the crypto industry's principal bogeyman in the year since the Token 2049 conference was last held in the Southeast Asian city-state. 
In that time, the Terra stablecoin platform has collapsed, the FTX cryptocurrency exchange has collapsed, and a trio of crypto friendly U.S. banks have collapsed. The price of Bitcoin has tanked, started to pick back up again, then flatlined. A general feeling of malaise has crept over the industry as a period of crypto winter set in, wiping US$2 trillion off the market. 
Then there's Gary Gensler and the SEC.
"Can I get a 'Fire Gary Gensler' from the crowd?'" said moderator and crypto evangelist Balaji Srinivasan during a fireside chat Thursday with the Winklevoss brothers, founders of the Gemini Trust Company LLC cryptocurrency exchange. Like many of the big U.S. names that appeared at Token 2049, all three were open in their disdain for Gensler and the regulatory body he heads.
"Now, the SEC, when it sues a company, it's like a rite of passage. It's odd if you haven't been sued by the SEC at this point," said Cameron Winklevoss. Alongside his twin brother Tyler, he became the subject of scrutiny from Gensler's SEC when the regulator sued Gemini in January for the alleged illegal sale of unregistered securities to retail clients.
"It used to be a big deal. It used to mean something. It used to mean maybe you're doing something wrong. Now you're probably doing something right," Winklevoss added.
The SEC is currently pursuing legal action against some of the crypto industry's biggest names, from software firm Ripple Labs to major cryptocurrency exchanges, such as the U.S. branch of Binance Holdings and Coinbase Global. The regulator alleges that almost all cryptocurrencies other than Bitcoin are securities, meaning that it has the power to legislate over the legality of their use — a definition the wider crypto industry contends.
"It's not a security, right? It's like saying, is this car a horse? You know, okay, it moves kind of like a horse. It does some of the functions of a horse. But obviously it's quite different from a horse," Srinivasan said. 
Asia blockchain adoption 
The sense of gloom gathering half a world away in the U.S. had settled over a number of the Token 2049 panel discussions. But there was still a lively sense of buzz around the sprawling Marina Bay Sands conference venue at the heart of Singapore's Central Business District over the course of the two-day event. 
Formula One was in town ahead of the Singapore grand prix Sunday and it was a chance for blockchain companies including Hong Kong-based OKX, principal sponsors of this year's Token 2049, to show off their ties with the sport. Glass-fronted skyscrapers loomed over traditional red-roofed "hawker" food courts where race fans, crypto bros and well-heeled city residents rubbed shoulders over satay sticks and glasses of chilled beer as a respite from the heat.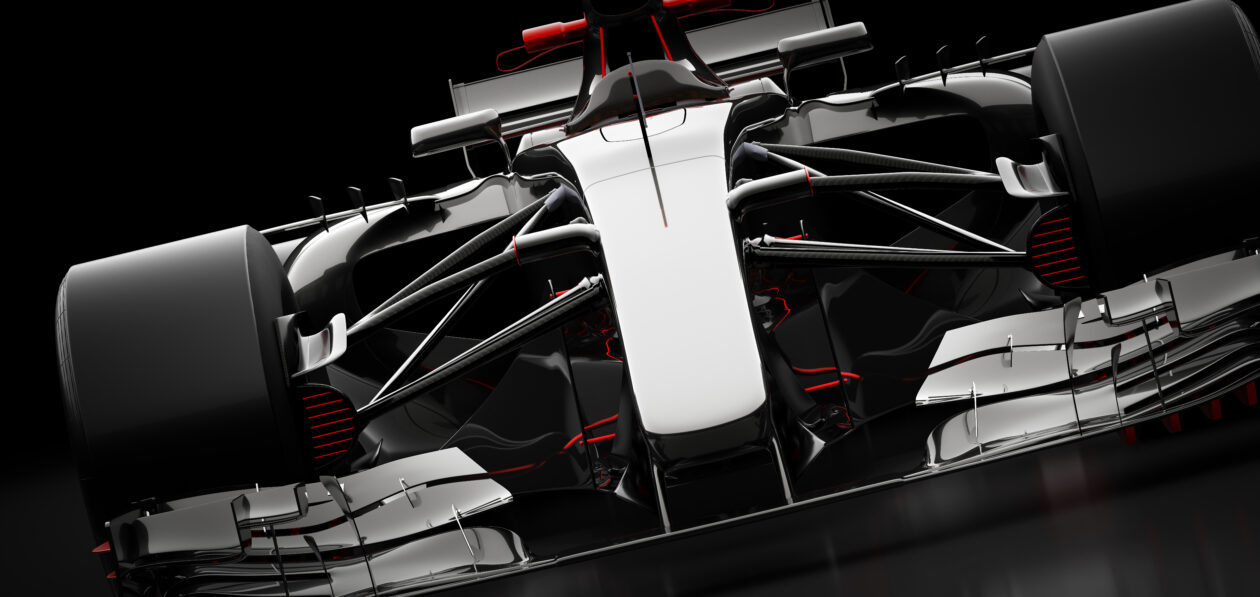 On Friday night, the lucky few will attend the Token 2049 closing party at a rooftop nightclub in Marina Bay Sands overlooking the race track — all for a cool US$180 a ticket — where McLaren cars featuring a new design from sponsors OKX will compete. Various F1 drivers including the AlphaTauri team's Daniel Ricciardo and Alpine's Pierre Gasly also made heavily stage-managed promotional appearances at Token 2049.
It was all suitably glitzy for an event held in Singapore. The city-state of some 5.5 million people is a growing hub for the global crypto industry. It is currently competing with Asian neighbors in the north — Hong Kong in particular — for recognition as the primary hub for crypto in the region. 
In August, Singapore became the first country in the world to finalize rules regarding stablecoins — a digital asset class pegged to fiat currency with an estimated current value of US$124 billion. Regulatory clarity and favorable tax rules have made the city-state one of the most attractive locations for blockchain businesses from around the world to set up shop.
"Here in Singapore, we're fortunate to have very competent regulators who are leaning into crypto and blockchain and try to understand and engage with the sector," said Norwegian Alex Svanevik, co-founder and CEO of Singapore-based blockchain analytics firm Nansen, during an interview.
Svanevik said that, living in Singapore, he felt the sense of momentum for the blockchain industry building in the Asia region.
"I think the three main destinations that people talk a lot about are Singapore, Dubai and Hong Kong. All three have quite different strategies when it comes to how they approach the crypto industry. But Korea and Japan are potentially massive markets and they are already massive markets for many exchanges. So I think it's wise for people to look towards Asia," he said.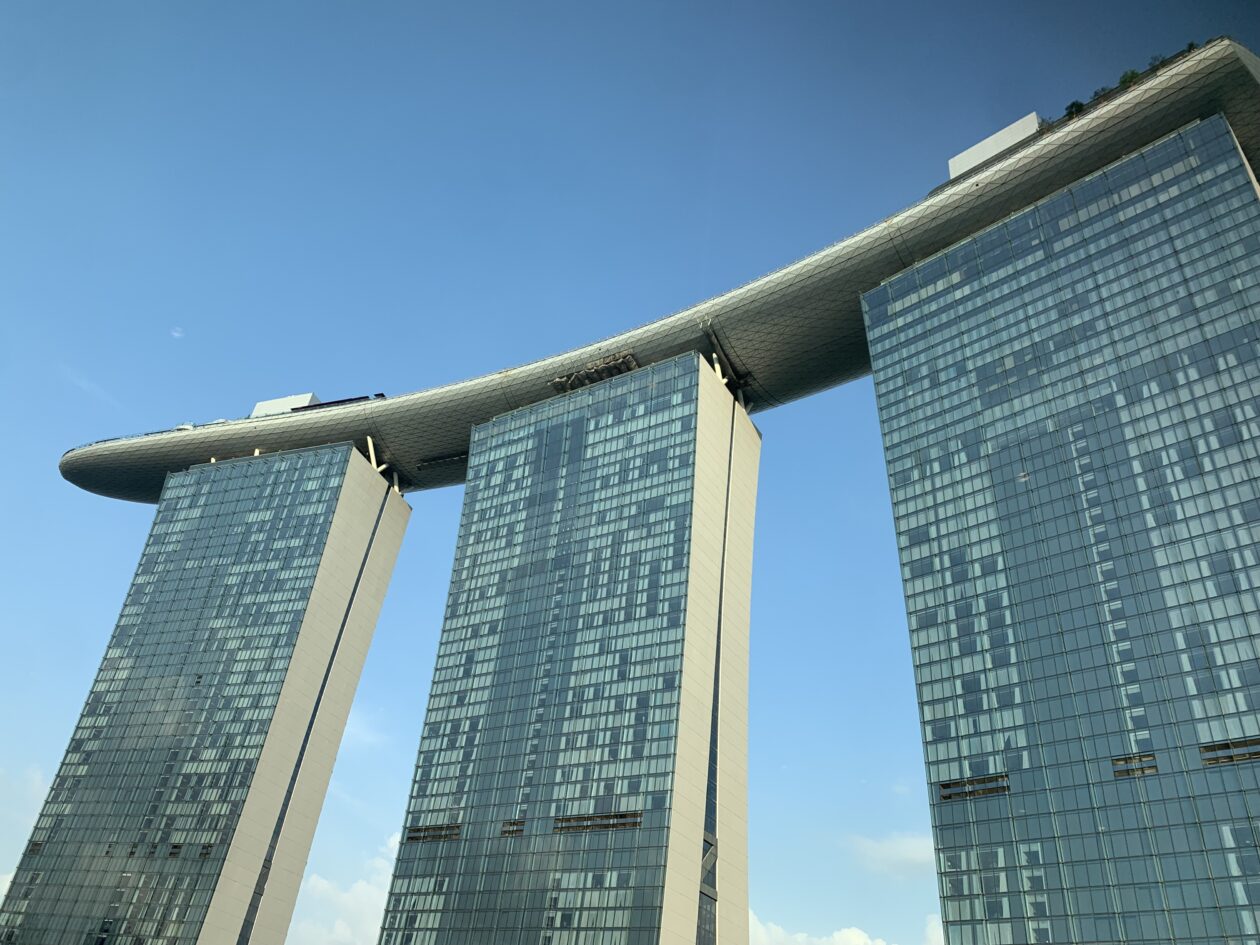 But despite the high concentration of global and regional crypto businesses in the city, Singapore is not the principal growth market for the region. The 2023 Global Crypto Adoption Index released by blockchain analytics firm Chainalysis on Wednesday, the first day of the Token conference, found that growth in Singapore is slower than in other parts of the world, particularly other parts of South and Southeast Asia. 
Singapore came in 76th in the Chainalysis adoption index, down from 63rd last year. But regional neighbors Vietnam, the Philippines, Thailand and Indonesia all made the top ten, as did the South Asian markets of Pakistan and India, with India topping the global list.
Chainalysis founder and CEO Michael Gronager said during an interview at the event that there were a number of key takeaways from the findings, the main being that the Asia region is beginning to lead the way as a global growth market.
"Asia was mobile before the rest of the world was. It didn't mean that we never became mobile," he said. "This is a region of typically early tech adoption. This is tech and this is early adoption of tech. So I think that this is more a sign of where it will go in the rest of the world than anything else."
US turnaround
The U.S., despite its ongoing regulatory woes, came in third in the Chainalysis blockchain adoption index. That reading is a sign, Gronager said, that crypto activity remains high in the world's largest economy. But there was consensus among Token 2049 panelists that the regulatory impasse in the U.S. has created a bottleneck for the industry. 
Speaking during the event's opening panel, Mike Belshe, CEO of digital asset custodial service BitGo said that a lack of regulatory clarity is a danger to consumers.
"Regulators and legislators have to get their priorities straight as to what matters first," he said. "Frankly, the highest priority item when it comes to crypto regulation should focus on the basics of making sure the assets are safe and can't be rug pulled."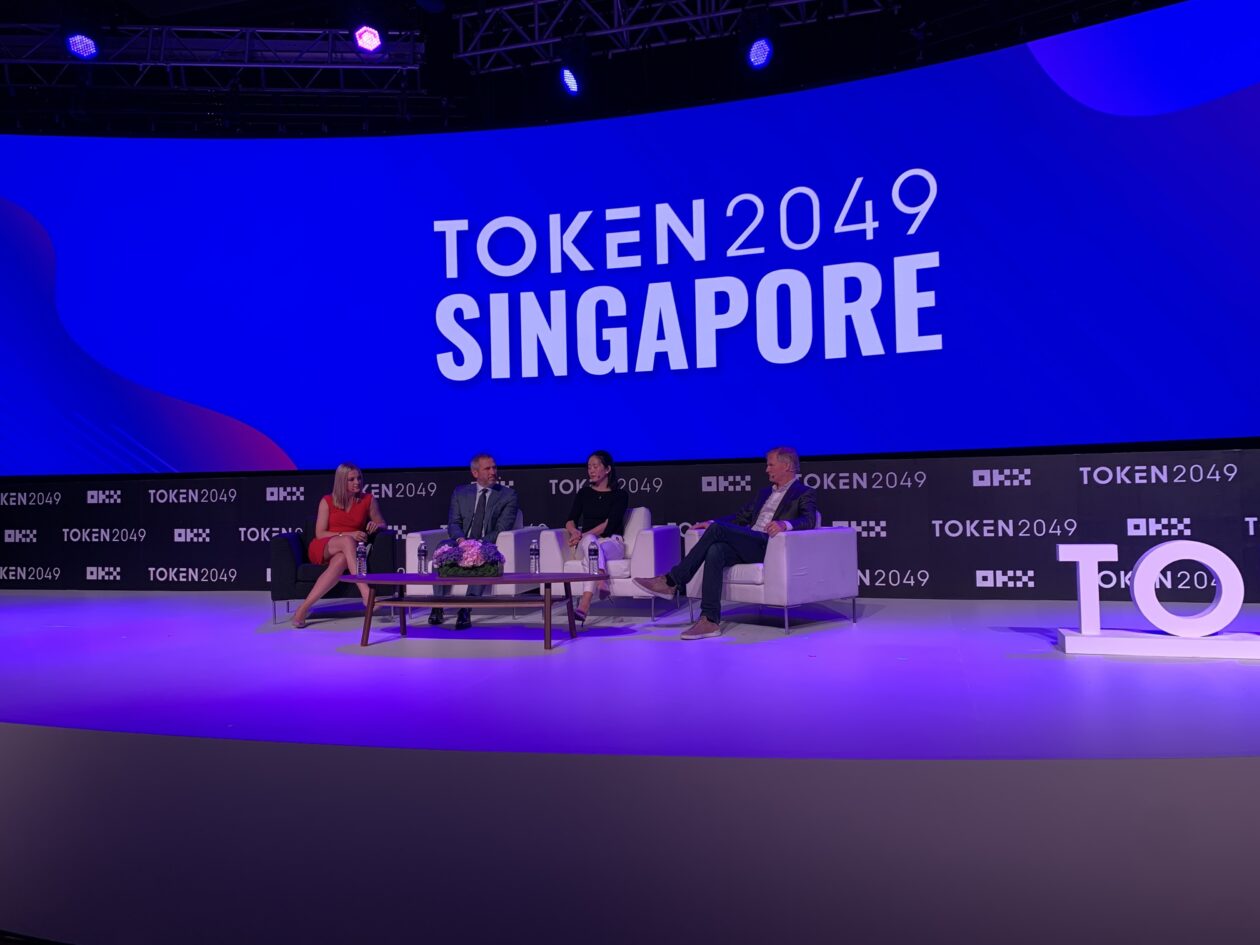 Could the U.S. make a turn around, following jurisdictions like Singapore in Asia toward a happier compromise between regulators and the industry that would benefit users? CEO of Ripple Labs, Brad Garlinghouse — also appearing during the opening panel — said that, first, the politics would have to be removed from the discussion for that to happen. 
"We're talking about the U.S. because it's a big economy and they're quite hostile towards Crypto. But I think, you know, it doesn't feel political here in Singapore. It feels like they're making smart policy that's driving innovation here locally," he said.
Other jurisdictions such as the U.K., Dubai and Switzerland, he added, are also moving in the same direction.
For Hong Fang, CEO of OKX and another opening session panelist, it is the pragmatism of attitudes toward regulation in Asia that has led to breakthroughs in rule making and a compromise between governments, legislators and the crypto industry. 
"We can only control what we can control, which is to build the right product, continue to focus on the technology and to support responsible regulation and engagement so that we can actually make sure we have a healthy environment," Fang said.
A number of conference participants said over the course of the two days that they welcome the ongoing bear market and period of regulatory scrutiny as a way to rid the industry of its bad actors and for prompting an increase in innovation. 
"The increasing scrutiny over the industry to some extent is actually a good thing because it sparks discussion around what is right, what is wrong," she said.
"Pushing people to actually focus on what matters to the customer, which is customer protection, is a good thing. And for that purpose, I think regulation and technological innovation is in line," Fang added.